10 PAWesome Gifts for Dog & Dog Owners
---
1. Custom Plush Version of Your Pet
It turns out you can get a 100% custom plush replica of your pet based off some photos. That's double the cuteness!
2. Pup Tea Infuser
Just as the website says, "This is one well-trained tea infuser!" This pup brew you a fresh cup.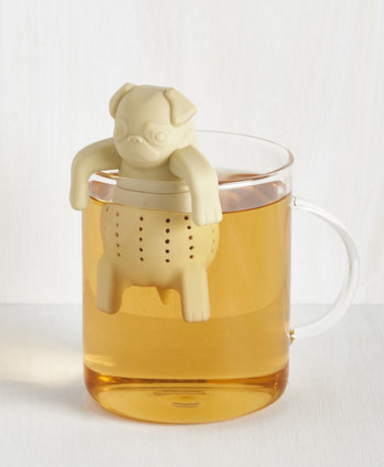 3. Dog Waste Bags
Love the dog poop emoji? Great job… stay classy. Now you can bring this emoji into the real world with Dog Poop Emoji Bags (and T-shirts). 
4. BEER for The Dog!
What more do you even need to say… you can finally get your dog a sixer for the big game. He's one of the boys now.
5. Custom Dog Ring
The Chihuahua ring is just the start… they have multiple breeds to chose from. Oh, thats nice! You might as well get one for each finger.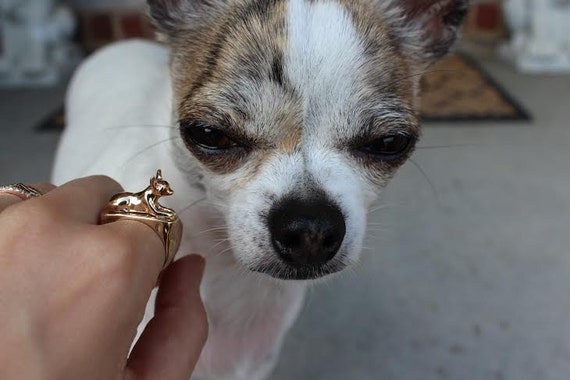 6. Mustache Dog Toy
I'm sure that I'm not the only one who likes the idea of a dog with a big, ridiculous looking mustache.
7. Doggie Umbrella
Thanks to the internet for making this a real thing. Whether you're serious or need a good gag gift this will keep Fido dry during winter rain. Plus, who doesn't love buying things on Amazon that have a typo in the product name.
8. Hipser Dog Teepee
Most dog beds are boring and your furbaby is just too cool to use it. A doggie teepee will satisfy Fido's suave, urban sensibilities.
9. Drink Coffee and Save Dogs
Grounds and Hounds Coffee Co. gives 20% of proceeds to no kill rescue organizations. So you can feel all the good things coffee makes you feel, and also pat yourself on the back for helping animals in need of homes.
10. Toilet Water Bowl
Your dog always knew that water tastes best from the procelain throne. Now give them a clean version of their very own to use. 
Did we left something. Add them in the comments section below.